3G
Published on November 14th, 2006 | by Babar Bhatti
26
Telenor Pakistan: Profile and Outlook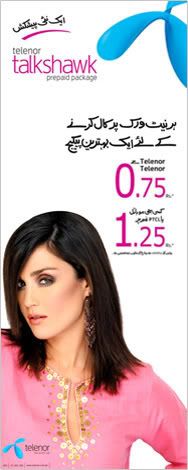 Continuing the series of posts on Pakistan's mobile companies, this one will present a snapshot of Norway based Telenor ASA. Telenor has international operations in the areas of mobile telephony and satellite operations in more than 12 countries. Its global footrpint includes Nordic region (Denmark, Sweden and Norway), Eastern and Central Europe (Hungary, Serbia and more) and Asia (Malaysia, Bangladesh, Pakistan, Thailand).  
Asia is a major contributor to Telenor's Success. According to a recent article in Telecom Insight, Norway's Telenor is becoming an increasingly significant global mobile player. The article states that "Whereas two years ago, approximately 40% of its customers were from Scandinavia, this figure has fallen to about 10% as of September 2006. In contrast, Asia, where it only had operations in Malaysia (DiGi) and Bangladesh(Grameen Phone) at the beginning of 2004, now accounts for over half of Telenor's entire wireless subscriber base."
Telenor's wholly owned subsidiary Telenor Pakistan launched GSM mobile services on 15 March 2005. Telenor acquired the license to build and operate a mobile network in Pakistan in at a price of USD 291 million. Currently total investment is around USD 1 billion with a market share of 11%.
According to telecom analysts entrance of Telenor and Warid intensified competition in Pakistan mobile market significantly. Both Mobilink and Ufone were slow to respond with the result that Warid and Telenor made substantial gains in market share. This shows the growth potential of Pakistan's mobile market.
An example of increased competition in Pakistan is SMS. When Mobilink introduced Octane, Telenor reciprocated with Djuice with even lower rates for text. Telenor also introduced 30 second billing which in my opinion ended up confusing many consumers. Telenor has also introduced EDGE data services which should contribute to better revenues and it may lead the way to 3G services in Pakistan.
In conclusion, Telenor has shown stellar growth and I believe it is a great investment choice. Read on to understand the basis of my opinion.
Latest Earnings
In the third quarter of 2006, Telenor's overall revenues amounted to NOK 23.9 billion, which was an increase of 35% compared to the third quarter of 2005. Profit before taxes was NOK 6.1 billion.
One year net profit margins were about 16%, better than the industry average of 11%.
Highlights from Telenor Pakistan 3Q Earnings Report
• Telenor – Pakistan experienced a significant growth in the number
of subscriptions with net additions of 1.4 million during this quarter
alone.
• Telenor – Pakistan's estimated market share increased further by
1 percentage point to 11% from the previous quarter.
• ARPU in local currency decreased by 9% compared to the second
quarter of 2006 primarily due to a reduction of interconnect charges
from 1 July 2006.
• Compared to the second quarter of 2006, total revenues in local
currency increased by 25% mainly due to subscription growth
partially offset by reduction in ARPU.
• Compared to the second quarter of 2006 there was a positive
development in EBITDA, mainly due to higher revenues.
• The increase in capital expenditure was related to the roll-out of
the mobile network.
• 1 July 2006, following a decision made by the regulator, the interconnection
charges of mobile operators were reduced from PKR 1.6
to PKR 1.25 per minute. At the same time the charging principle was
changed from per minute to per second charging.
How to invest
Telenor is traded on NASDAQ as 'TELN' and also in Oslo stock market. See these websites for more info:
  o Stock snapshot 
  0 Telenor on JP Morgans website*
For another view point and details about Telenor's subscriber numbers & market share visit this site. 
*About ADR:
An American depositary receipt (ADR) is a stock that trades in the United States but represents a specified number of shares in a foreign corporation. ADRs are bought and sold on American markets just like regular stocks, and are issued/sponsored in the U.S. by a bank or brokerage.