3G
Published on November 28th, 2006 | by Babar Bhatti
1
Mobile Handset Market In Pakistan
Consider some statistics about Pakistan's mobile handset market.
During 2005-06 the total value of handsets imported in the country crossed US$1 billion
The mobile handset market is projected to grow by 25 percent annually
About 800,000 handsets are imported every month
There are about 15000 cell phone retailers
Four major players dominate Mobile Phone Handsets market: Nokia leading with 55 percent, Sony Ericsson 22 percent, Samsung 17 percent and Motorola 5 percent.
Source: PakTribune. Read the complete article.
The price of handsets is one of the most important factors for mobile growth. This is especially true for rural markets which is the next stage of competition. It is also an important factor for 3G and next generation technologies to take hold in emerging markets. If people can afford phones with more than voice capabilities they are more likely to try out these value-added services. The picture below was taken from the GSM Asia conference brochure.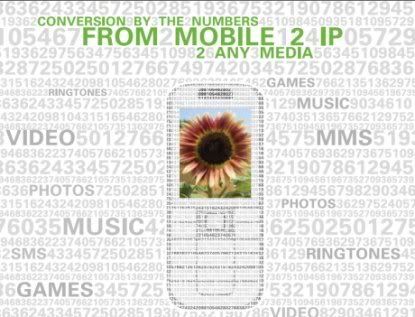 As illustrated beautifully above there's plenty more than voice coming our way through a combination of high network speeds and better handsets: games, multimedia messaging, videos/TV, advertisements, mobile commerce (payments via phone etc). It may take a while though as technology struggles with a multitude of challenges (user interface complexity, battery life/weight, lack of standards) which has resulted in slow adoption of the such services in Europe and US. For now simpler features such as text messaging and ringtones are boosting revenues for operators and handset makers.
When expatriate Pakistanis visit Pakistan they are often impressed by the latest glitzy models available in Pakistan. Camera phones became popular very quickly and music phones followed soon. The mobile phone has become a status symbol in Pakistan and in many emerging markets. Of course with all this trend mobile phone snatching has increased. The recent introduction of a system (based on phone serial number) to block stolen/snatched phones has come under attack as it can be foiled without too much effort, depending on the phone set. However many consider prefer it to no action by the government – the better approach would be multifaceted: to educate the consumers, actively work towards a better technology and to crack down on illegal reseller market. Note that I skipped "catch the snatchers" as that is way too much to ask for our police. Another impact of these gadgets is on the social scene in Pakistan – I don't have any stats on this but these phones are radically changing the ways boys and girls socialize and interact. For conservatives (and/or parents of teenagers), this must be a concern.
Now something at the global level. GSM Association (GSMA), the global trade association which represents more than 680 mobile operators worldwide, runs a program called "Emerging Market Handset programme" in which mobile operators in developing countries buy ultra-low cost handsets from Motorola. "Motorola is set to exceed the programme's target of 12 million phones, proving that there is a huge appetite for mobile communications beyond the affluent markets traditionally served by this industry," said Rob Conway, CEO of the GSMA.
GSMA estimates that there are more than one billion people worldwide who still won't be able to afford a mobile phone for the foreseeable future. To help give these people access to telecommunications, the GSMA is funding projects designed to stimulate the rollout of 'shared access' mobile solutions across the developing world. Grameen phone in Bangladesh and Sharedphone in South African are examples of the shared access business model.